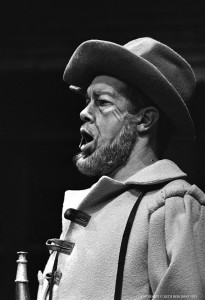 Don Yule was born in Enid, Oklahoma on January, 21st, 1935 and passed away in Brooklyn, N.Y. on July 3, 2015. He was born Donnie Elton Yule to Dr. Arthur Harry Yule and Izell Warren Yule. </br>
He was a popular member of New York City Opera for more than fifty years and a talented artist. Yule was considered an essential part of the core company, participating in more than a thousand performances. He studied Music Performance at Indiana University, Bloomington.
Don Yule began his career with New York City Opera as a bass in the chorus in 1960 and later as a comprimario artist. His talent as a character actor was discernible from the start. He debuted as Gluttony in Six Characters in Search of an Author, starring Beverly Sills and the orchestra conducted by General Director Julius Rudel. Yule sang in several languages, including Italian, French and Russian. His roles also varied, from comedy to drama. He played both the drunken landlord Benoit and the thwarted lover Alcindoro, in La Boheme and the sinister jailer in Tosca. His most memorable roles were that of the emperor in Turandot and multiple parts in Candide.
While on tour with New York City Opera, Yule performed in Los Angeles; Saratoga, N.Y.; and the upper Northeast and Midwest of the U.S., as well as in countries such as Taiwan and Japan. Yule also performed in New York City Opera's summer musicals and in Gilbert and Sullivan at the City Center of Music.(The Mikado being one of his favorite roles).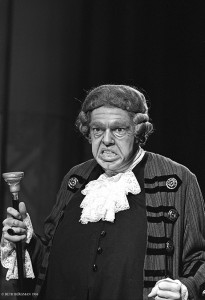 Earlier in his career, Yule performed at Town and Country Musicals in East Rochester, N.Y., where he met his first wife, Christine Chernis Brandt.
He sang with Turnau Opera in Woodstock, N.Y. and Sarasota, Fla. His roles included Colline in La Boheme and Collatinus in The Rape of Lucretia. He also performed with Central City Opera and Santa Fe Opera. Don Yule was the President of the American Guild of Musical Artists for five years. It is a labor organization that represents the men and women who create America's operatic, choral and dance heritage.
During his second marriage, to Jaye Adams, Yule resided in Brooklyn, N.Y., with their son Seth. One of Don's hobbies was collecting and repairing antique clocks and he found a kindred spirit in Aldo Mancusi from the Enrico Caruso Museum of America which Don visited. Don was an avid collector of music-related classical treasures. His collection included antique Victrola's and rare operatic recordings that he loved to share with his colleagues.
Yule often donated performances with Maestro Vincent La Selva's New York Grand Opera in Central Park, at The Brooklyn Academy of Music with The Brooklyn Philharmonic and Brooklyn's Regina Opera Company. Many young singers from both the United States and abroad got a grounding in the American classical tradition with these wonderful companies. Yule shared his wisdom and knowledge of musical history with grateful newcomers and assisted them in establishing themselves here. Every summer he and other veteran singers enabled novices to garner their first reviews by singing with them as part of their presentations. During his long and busy career, Yule also sang in several New York City churches and synagogues.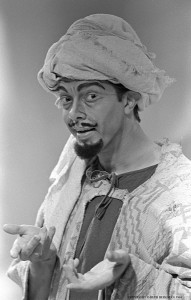 Of interest, Yule was a third cousin on his father's side to Mickey Rooney, whose birth name was Joe Yule.
Don Yule is survived by his son, Seth, and two former wives, Jaye Adams of Palm Beach, Fla., and Christine Chernis Brandt of Asheville, N.C.
In lieu of flowers, gifts may be donated in Don Yule's memory to the Indiana University Jacobs School of Music, c/o the IU Foundation, P.O Box 500, Bloomington, IN 47402.