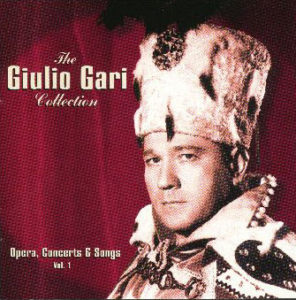 The New York Athletic Club on 59th Street and Central Park South was the venue for an unforgettable evening of remembrance and celebration on the evening of Sunday, September 25th. The evening was dedicated to Glen Gary, beloved son of Giulio and Gloria Gari who passed away a few months ago. May his spirit soar as music reigns.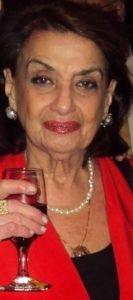 Greetings were given by Chairman of the Board Gloria Gari, always a source of inspiration and courage and Artistic Adviser Stephen De Maio who always pans for vocal gold and finds it!
Our host of the evening was Brian Kellow who has written best selling books and was famed for his many articles in Opera News. Mr. Kellow instantly draws the attention of those present by his intimate warmth, vast knowledge and great love for opera and people. Kellow introduced the two honored guests beginning with the Metropolitan Opera and Grammy Award winner soprano Ana Maria Martinez who accepted her award with humility and grace. I recall her in concert with Andrea Bocelli and I was dazzled by her clarion angelic voice and its passionate and beautiful qualities. Ms. Martinez, who is from Puerto Rico, is truly an ambassador of opera to the world. Her recent Madama Butterfly at the Metropolitan Opera won rave reviews.
Soprano Catherine Malfitano brought back wonderful memories of both the New York City Opera (NYCO) and the Metropolitan Opera (Met Opera) where her acting and singing made for performances of blazing intensity. Ms. Malfitano who was born in New York, told the awardees and the audience to "share the passion" and the importance of "words matter." She is presently both opera director and teacher and her mission continues.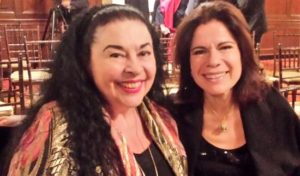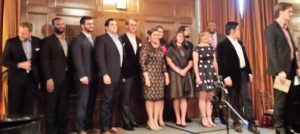 Unfortunately Rolando Villazon, acclaimed Metropolitan Opera tenor was unable to attend.
Jin Sol baritone sang "Di provenza il mar, il suol" from La Traviata by Giuseppe Verdi. Mr. Sol's lyric baritone had both ardent and sweet qualities and he used his "brakes" to soften and slow down so that the moments of soft lyrical sound and bursts of intensity were well contrasted. A good and proper job for this beautiful aria. Sol accepted his 2nd prize award from Tarquin M. Callen.
The duet from Puccini's La Boheme,"O soave fanciulla," was next with soprano Antonina Chehovska and tenor Fanyong Du. Ms. Chehovska's sweet and ardent soprano was a perfect blend with Mr. Du's tender tenor and their walking towards the exit while capping the high C had its sealing the discovery of young love in a rhapsodic and indelible moment. Tamie Laurance and Joyce Greenberg from the Gerda Lissner Foundation presented the awards.
The quartet from Puccini's La Boheme followed. "Addio dolce svegliare" with Antonina Chehovska, soprano, Marco Cammarota tenor, Meryl Dominguez, soprano and Andrew Manea baritone. A poignant Mimi, a robust lamenting Rodolfo an exasperated vocally rich Marcello and a vibrant outstanding and sparkling Musetta. A quartet that doubled ones pleasure. Awards were given by Lucia DeRosa, Dr. Philip and Mrs. Frezzo, Robert Fellows Esq. and Dr. Barry Schenk.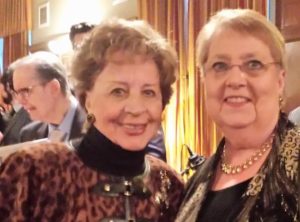 "O Mimi tu piu non torni" from Puccini's La Boheme followed with Jamez McCorkle tenor and Norman Garrett baritone. Mr. McCorkle's ringing  tenor voice was captivating as the heartbroken poet and blended with Mr. Garrett's caressing and mellow baritone. Both cannot focus on their activties because they long for their sweethearts. The blend was as warm as a cappuccino with cinnamon after a jog in the autumn chill. The ever dapper Karl Michaelis presented the award from the Lissner Charitable Fund.
On the lighter side, Christopher Magiera stepped in and replaced someone who cancelled and sang "I'm going to Maxim's" from Franz Lehar's The Merry Widow and his provocative baritone filled the void with mayhem and merriment. Magiera's instrument has power, color and vitality and he helped remove the melancholy of the poor Bohemians in that garret in Paris with this lively tuneful melody of the fabled Parisian nightspot Maxims.
A bit of Mozart followed with "La ci darem la mano" from Don Giovanni with Hanna Ludwig, mezzo soprano and Pawel Konik, bass baritone. Konik's beguiling basso caught the soul of Zerlina, whose saucy and sparkling mezzo became entangled in his basso lasso. The reluctant bride yielded big time to her new suitor as they ran offstage together with her leading the way. Betty Cooper Wallerstein, Louise Simmons and Robert Funck presented the awards.
Daniel Bates sang "Una furtiva lagrima" from Donizetti's Elisir d'amore. His is a purely "American" sound and recalled such tenors as James Melton, Charles Kullmann, Dennis Day and Jerry Hadley. Bates sang in a straightforward manner – sweet but not saccharine including a strong cadenza and finale. The award was given by Amazon.com, Inc. in memory of Glen Gary.
Sava Vemic-tall and imposing, sang a noble and glorious" A te l'estremo addio – Il lacerato Spirito" from Verdi's Simone Boccanegra. His basso cantante was thrilling to hear for those who long for the days when Pinza and Siepi reigned. Mr. Vemic will be making his Met Opera debut as the High Priest in Nabucco this season. His "Prego Maria, per me" haunts the memory! The award was given by Stephen De Maio, President of the Gerda Lissner Foundation in which Vemic was a first prize winner. We heard Mr. Vemic sing at Rose Hall recently with Maestro Eve Queler's Opera Orchestra in Donizetti's Parisina d'Este. Maestro Queler was also present at the Gari Gala.
Lastly, first prizewinner Vanessa Vasquez, sang "Un bel di" from Puccini's Madama Butterfly. Her soprano is clarion and powerful. Ms. Vasquez sang softly, much of the time and was a model of restraint. It was a reflective performance rather than an "all out" one. It was full of hope on the cusp of rage; more self-deceit than selflessness.  Surely like the great Licia Albanese whose advice was "singing on the word" will help the promising Ms. Vasquez evolve into the perfect Butterfly. Ms. Vasquez's award was given by Dr. Lya Friedrich Pfeifer, President of the Max Kade Foundation.
The gifted pianists were Jonathan Kelley who appeared courtesy of the Metropolitan Opera and Arlene Shrut, both of whose accompaniments to the singers was sheer perfection.
We then all went into the dining room where great food, wines and desserts awaited one and all. As we entered we saw legendary Met dramatic soprano Elinor Ross, unforgettable Met mezzo Rosalind Elias and renowned coloratura soprano Harolyn Blackwell. Writer and stage designer Scott Barnes who was wearing his famous "bumble bee" pin was busy as a bee while buzzing around the festivities!
At our table we enjoyed the delightful company of Catherine Malfitano and her debonair husband Steve, the effervescent Sachi Liebergesell, President of the Licia Albanese-Puccini Foundation and family and the urbane Michael Fornabaio from the Gerda Lissner Foundation. Many admirers stopped by our table to meet and greet Ms. Malfitano whose fans and admirers were thrilled to express their admiration. I cherish her internationally viewed Tosca with Placido Domingo on location in Rome as well as performances at New York City Opera and the Metropolitan Opera.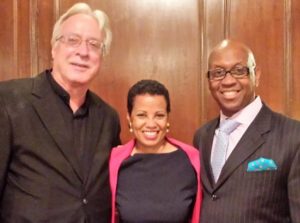 There were many luminaries and friends in the audience. Sopranos and vocal judges Barbara Ann Testa and Teresa Apolei, Brooklyn born and bred soprano Elaine Malbin, who recorded with Mario Lanza and sang at New York City Opera and was a television pioneer with NBC Opera. Brooklynites Maestro Jan Wnek, Bill Ronayne, President of the Mario Lanza Society located in Brooklyn, Ken Benson, opera manager, Lou Barrella, noted educator and opera lecturer also from Brooklyn and Italian teacher/translator Cav. Edward Jackson, tenor Keith Johnson, Eva De La O from Musica Camera, Meche Kroop, chef/writer all marveling at the talent displayed by the young performers.
Cornelia Beigel, Secretary of the Gerda Lissner Foundation lent her vivacious presence. Opera Index President Jane Shaulis and husband Executive Director Joseph Gasperec, composer and Vice Presidents Philip Hagemann and Janet Stovin and Treasurer Murray Rosenthal were all excited about the new awardees. Nedra Zachary and Peter Hubner from the Loren L. Zachary Society for the Performing Arts in Los Angeles flew in for this splendid occasion.
Some background recordings by Giulio Gari were played including his brilliant "Celeste Aida" and clips from a future documentary on his life was also shown. Gari sang at both the New York City Opera and the Metropolitan Opera in the 1950's and 1960's and was loved for his voice and generosity. The crowd of several hundred were inspired by the voices of the past and the bright talented young voices of the future. This foundation through his widow Gloria Gari fulfills Giulio's dream of helping young singers in their careers as well as keeping opera alive and vital for the future.