Franco Corelli Volume 3 arrived and any page that one finds is loaded with fascinating detail and beautiful photographs. There are many tenors mentioned including some current ones.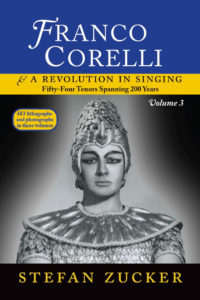 As a child in Sicilian Bensonhurst Brooklyn, I was familiar with some of these tenors because aside from a SPISA (food shopping), music was a part of life at Sunday dinner. Both my Grandfather's Francesco and Antonio played guitar and Antonio played the mandolin as well. Uncle Giuseppe played perfect banjo and even had a song on RCA Victor records called "Do You Recall the Hour?" My Mother Marie played the piano and we both sang also. We had a great deal of fun and no one read music!
My grandparents would take me to see Beniamino Gigli films and also such operatic stars as Gino Bechi, Ferruccio Tagliavini and Gina Lollobrigida as Nedda in Pagliacci. My Grandmother Rosalia tended to curse the villains and whores from the audience and I guess this was the way it was supposed to be. My father Santo (Sam) would tell me bedtime stories of Orlando, Rinaldo and Malagigi. Oral tradition was from Orlando Furioso and Enrico Caruso, who had a voice of gold. Thanks to Bertha Lang, my first music teacher, I became a winner on The Ted Mack Hour and the Paul Whiteman show. I sang "Largo al factotum, Vesti la giubba" and many other arias and songs and O Sole Mio was sung phonetically. My very first opera was La Forza del Destino at the Brooklyn Academy of Music (BAM) conducted by Father Pavone from Sacred Hearts St. Stephens Church in South Brooklyn. I was 10 years old but recognized the Pace, Pace aria from an olive oil commercial on WOV radio in my grandmother Rosalia's house.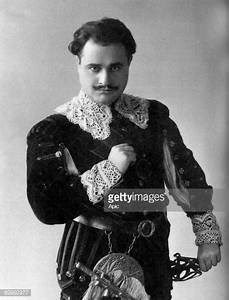 My first real opera at the Metropolitan Opera (Met) was Aida with Mario Del Monaco, Zinka Milanov and Leonard Warren on March 8, 1952. This was related to my studying briefly with Maestro Astolfo Pescia at the Hotel Ansonia in 1949-50. He taught Grace Moore, Rina Gigli and Dorothy Kirsten. He also I read, hosted a party attended by Florence Foster-Jenkins and that must have been fun! There are many photos to see and many great and popular voices in Mr. Zucker's current volume, making it a unique literary experience.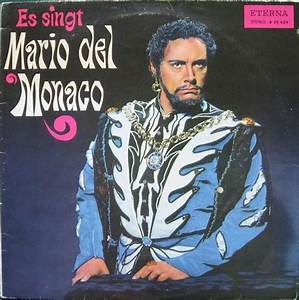 I loved Alfredo Kraus. He was a wonderful Edgardo often going "way up" in the Sextet from Lucia di Lammermoor. His elegant singing of the love duet in Lucia was heavenly and his heroic Hoffmann in his late sixties was unforgettable. My wife Judy and I were in a bus in Spain and the driver was playing records by Alfredo Kraus singing Spanish songs, his free flying high notes were thrilling and I made sure to buy that album back in the States. What a singer! His appearance at a Lucia Albanese-Puccini gala concert was simply amazing. I believe he sung "Lamento di Federico" and "La Donna e mobile" then.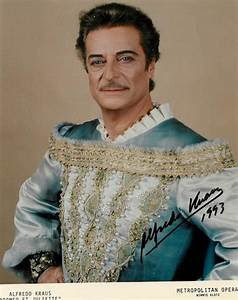 I found tenor Chris Merritt to be without merit. I did not care for the sound and quality of his voice. Corelli is correct on this fact. As for booing, Corelli says that the audience can, if it wishes. I disagree. Boo the management not the singers. Jane Eaglen's Norma in 2001 was a total disaster. Her "Casta Diva" got scattered applause only. However the jealous claque that booed Enrico Caruso in Naples circa 1901, insulted him so, that he never sang in Naples again. He sang of Naples and died there. I don't think Corelli enjoyed being booed by a young student for whatever reason, when he challenged him to a duel.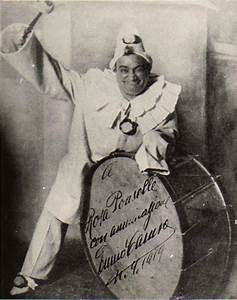 I loved the chapter on Michael Fabiano. I saw the documentary on the Met auditions and saw Fabiano attempting to sing one of Caruso's greatest songs "L'alba separa dalla luce l'ombre" by Francesco Paolo Tosti on the Columbus Day parade a few years ago in New York City. He shouted incoherently and literally killed the song. I find nothing fine in his voice. It is ambition driven – but that clearly is not what it takes to reach the soul of this Tosti song.
Carlo Bergonzi, who I recall singing a superb Ballo in maschera also was a great Edgardo, a very good Radames and Manrico. His tenor, despite its not very open or large size did very well in dramatic parts. I saw a recital of his at Brooklyn College where some of his silvery high notes à la Gigli brought tears to my eyes as did his very moving Canio. His final exit on a banana peel at an Otello concert was a bad dream.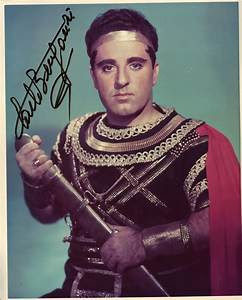 I loved Giuseppe Giacomini's voice. His Manrico was wonderful, his Canio really good but he had a strange stage countenance that kind of lessened the effect.
Argentine tenor Jose Cura seemed a good poseur but he developed a "sing song" crooning quality that evoked the flaws of John Vickers, Anna Moffo and Renée Fleming that many found irksome.
Ferruccio Tagliavini was much loved and very popular. His films, his sweet, vigorous singing made him quite a favorite. He was Gigli-like in his use of pianissimo and sweetness and his top notes were somewhat pushed but exciting. His debut at the Met on January 10, 1947 was much talked about. His appearances on the Voice of Firestone assured large viewer response for "Anema e core." I saw him at his "return" to the Met in 1962 in a superb La Bohème and E'lisir d'amore with Salvatore Baccaloni. That and a concert at the Brooklyn Academy of Music (BAM) where he sang the Sicilian song "Amuri, amuri" and the Le Cid aria "O Souverain." He also came out to the box office afterward to greet his adoring public and hopefully no children yelling "Papa,"Papa"(Quite a Lothario)
Giuseppe Di Stefano, I saw in a wonderful Carnegie concert, then a disastrous Tales of Hoffmann, then at a Maria Callas Farewell. His recordings of Italian songs thrilled us all. His Lucia di Lammermoor with Callas is heaven on disc. However, he sang roles that were too heavy for him, smoked cigars and kept late hours. His voice was ruined and he sang on remnants for quite a while. He died, loved by the multitudes and inspired many for his beautiful, warm, passionate Sicilian sound.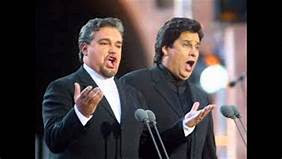 Salvatore Licitra has become a lovely, charming but sad footnote. I saw him in a gutless Canio. He was born in Switzerland and spent some years in Sicily, but like the exquisite Lisa Della Casa, remained emotionally Swiss. The notes were there but Richard Tucker emoted far more. Licitra had a quality in his voice that evoked sadness but not enough. His death from a brain aneurysm while riding his motorcycle in Sicily, was very upsetting indeed. His delivery to me, was more Martinellian than Roberto Alagna who is a very fine tenor but he too, is doomed by his French upbringing.The style differs too much with the Sicilian DNA. Tenor Marcelo Alvarez, a fine artist, is sounding forced and may have sung too much and his reach at this point, may exceed his grasp.
I did a Joe Franklin TV show with Kurt Baum and his spectacular "Di quella pira" was played. He seriously wanted to challenge Pavarotti to see who between them was really the King of the High C's. He had a radio which he played in the street,of his voice, mentioning to one and all that he was still the King of the High C's. I liked him despite his braggadocio and I recall the many times he sang the C's in Il Trovatore. He told me Milanov punched him for not giving her the Aida dressing room and he called Rudolf Bing, threatening to walk out. Bing told him, "Don't do anything that rash, just step on her gown!"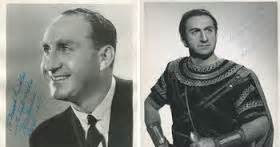 James Valenti who is a sexy, tall and youthful singer was quoted as saying he was influenced by Pavarotti, Mario Lanza, Gigli and Corelli. (Because of his open throated singing and dynamic stage presence). "I am partial to warm Italianate voices." He likes Gedda and Bjöerling but is partial to Italianate sounds.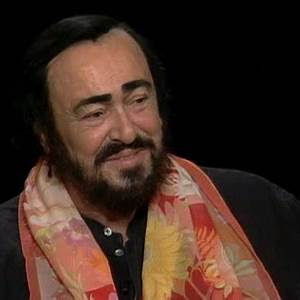 Marcello Giordani has real squillo and tries for a Carusian sound. This does not always work in this strong Sicilian tenors favor. The result is that at times, his voice sounds colorless and tired. Other times he can belt the notes with the glory of Mount Etna erupting. He visited the Enrico Caruso Museum and I saw the reverence in his soul being near Caruso. Giordani has his own sound and he should pursue that. He is among the few Italian tenors left and should pray to Caruso for guidance.
Luciano Pavarotti had great media and public acclaim but he never made me cry. Gigli would make one laugh and cry with his caressing tenor. Soprano legend, Rosa Ponselle described Caruso as having "A voice that LOVED you. It was gold wrapped in velvet."
Rolando Villazon, a young, gifted Mexican tenor who wanted to sing all out. I saw his debut at New York City Opera (NYCO) in La Bohème and his top note in "Che gelida manina" was sublime and surprisingly echoed in longevity Björling who I saw at the old Met circa 1954. However, Villazon wanted to become Caruso and not emphasize middle notes and use legato. He literally sang on the capital with no interest. Caruso did not shout as Stefan Zucker has said, but Villazon began doing just that. He could have been a young Domingo with a top but he blew himself out. He is a major disappointment but his lack of restraint overwhelmed him. There is a concert where he sings Rossini's "La Danza" on Classic Arts Showcase. Caruso sang it with power, brilliance and an element of grace and restraint while Villazon tears it to pieces. Villazon's downfall is cause to pause and reflect on that fatal disease, "tenoritis."
Joseph Calleja is the Maltese tenor. His early sounds were of Fernando De Lucia  and the almost moribund fast vibrato school. But it seemed to come naturally to him and now he is doing Pollione in Norma at the Met. His voice is full of surprises and occasionally passion. He is unique because his school of singing (like De Lucia) is gone. I think the Caruso school has won the battle. Caruso did not sing just loud, listen to his delightful "Noche Feliz" recorded in 1920 or his "De che ritorni" from Meyerbeer's L'Africana. Was there ever a more nuanced voice?
Tenor Jonas Kaufmann, trying to sing like Corelli and Caruso is, at age 48, very loud or very soft. There is no middle to his voice since he has been pushing too hard. There are a few hints of Corelli but the wreckage is pilling up with cancellations, illnesses and personal problems.
The new tenor of promise is Vittorio Grigolo, who exudes freshness, youth, vigor and sings with romance boiling over. He follows in the Tito Schipa tradition with a more lyrical lighter sound and a more aggressive top.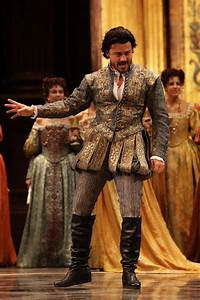 Corelli's comment to Stefan Zucker, that Caruso had a beautiful voice and a beautiful soul" stands out. That is what every tenor should strive for. Arturo Melocchi's larynx lowering might be as pretentious as Dr. Dulcamara's elisir. Who knows? Whatever works is good enough! Singers should test their instincts and feel if strain is being put on their vocal chords.
There are many gorgeous photographs in this book, among them are the chapters on vocal teacher Bill Schumann with tenors Stephen Costello and James Valenti. The confusion that seems to come when a talented singer goes to a teacher recalls my own youth. You place your soul in their hands and often fear your talent will fly away, never to return. I recall Maestro Astolfo Pescia making me sing (age 13 years) "ma, me, mi, mo, mu," higher and higher until I fainted. He would then call his wife "Olga, bring some smelling salts for our young tenore." Other voice teachers followed but it was a very bumpy ride that led me to love my favorite tenors, avoid vocal teachers and become an avid member of the audience.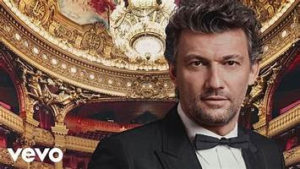 I don't know if I would have sung at the Met as Maestro Pescia promised in the far away future, but talent, faith and (mazel) luck mean a great deal!
This splendid book by Stefan Zucker deserves our plaudits, readership and thanks. Mr. Zucker may be an iconoclast but where else and who else can produce such a range of reading on the human voice. "Make a joyful noise unto the Lord" prevails in the brilliance, charm and love that Stefan Zucker has put into these volumes. They keep opening a magic box that modern events have tried to silence by declaring them of the past, forgotten, or of no use. Open the magic box and a pinata of voices come out to enlighten and make one listen to a continuing era of beauty, individuality and creativity! Bravo Stefan Zucker! Franco Corelli Volume 3  Bel Canto Society – 358 pages