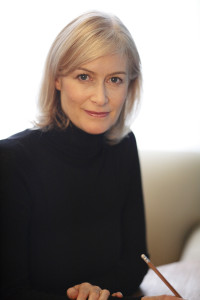 On Feb. 21, 1948, at the Brooklyn Little Theater on Hanson Place, a production of "Therese," adapted from Emile Zola's 1867 novel "Thérèse Raquin," opened for a limited run. It was a brave move for the Little Theater; the premiere of this adaption had occurred three years before in 1945 at the Biltmore Theater on Broadway. Starring the grande dame of the American stage, Eva LeGalliene, as Therese; Victor Jory as Laurent, her lover and partner in murder; and Dame May Whitty (well-known to American film audiences for playing Miss Froy in Hitchcock's "The Lady Vanishes" and Lady Beldon in William Wyler's "Mrs. Miniver") as the formidable Madame Raquin, the play was not well received, both critically and commercially.
Now, a new adaptation by the esteemed English playwright Helen Edmundson, starring Keira Knightley in her Broadway debut, has opened at Studio 54. In the interim between the Brooklyn Little Theater production and this new adaptation, there have been many other "Thérèse Raquin" incarnations, including a 2001 Broadway musical called "Thou Shalt Not," with a score by Harry Connick Jr.; a 2007 production by Quantum Theater in Pittsburgh, staged in an empty swimming pool; and "The Artificial Jungle," a 1987 reimagining of the Zola work as a James M. Cain novel by the enfant terrible of Off-Broadway, Charles Ludlum.
Edmundson's prodigiously impressive credits include stage adaptations of "Orestes," "War and Peace," "Anna Karenina," "The Mill on the Floss," "Life is a Dream" and "Mephisto." In addition, Edmundson has written many acclaimed original plays, among them "The Clearing," "Coram Boy" and "Mother Teresa is Dead." Earlier this year, she was the recipient of the 2015 Windham Campbell Prize for Drama. In announcing the award, the Selection Committee celebrated her "[A]mbitious plays [that] distill historical complexities through characters whose passions and ethical dilemmas mirror and illuminate a larger political landscape."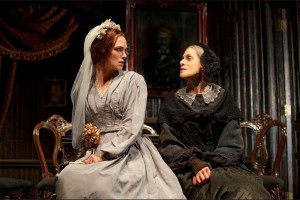 Recently the Eagle spoke by telephone with Edmundson from her home outside London:
Brooklyn Eagle: What was your greatest challenge in adapting a novel written in 1867 and making it relevant for a contemporary audience?
Helen Edmundson: Whenever I think about adapting something, I first ask myself if the play will still resonate today. Aside from whatever period the play is set in, the ideas in it must be able to leap through time. "Thérèse Raquin" is a study in guilt and the consequences of what happens when we give in to our primal, animal instincts. That is a timeless theme.
BE: Because so much of Zola's novel portrays the characters' hidden passions and interior thoughts, how did you handle the challenge of dramatizing these emotions?
HE: There is quite a lot of repetition in the novel, indecision, repressed emotions. In a play, everything has to keep progressing. So, it was important for me to keep things moving, almost inexorably. So much of this production is steeped in the characters' physicality. For example, the sequence where Therese, Camille and Laurent go to walk by the river. Zola has pages and pages of description. In my adaptation, I wrote physical directions for the actors. The actual look of the scene — the river, the embankment — I left up to Evan [Cabnet], the play's director, and Beowulf [Boritt], the set designer. When I write my plays, I don't devote a lot of attention to the sets. In fact, sometimes the plays, as I've written them, are set in bare, empty spaces.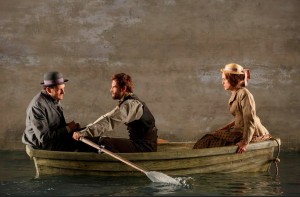 BE: In watching the play, I was struck by its modernity. Parallels with such examples of roman noir as "Double Indemnity" and "The Postman Rings Twice," were inescapable. Do you feel that "the affinity of blood and lust" that Zola refers to in the novel is a universal and timeless theme?
HE: We spend much of our lives controlling our instincts, struggling with the contradictions of societal restraints and human desires, dealing with conflicting forces and emotions. This struggle knows no boundaries of time, place [and] nationality. People have, and always will, wrestle with these strong, elemental forces.
BE: You certainly don't seem at all intimidated about stepping into the ring with the heavyweights: you've written adaptations of Euripedes, Tolstoy and George Eliot. Audacious, brave choices. What makes you so fearless?
HE: No matter how large the canvas — and I like large canvases — at the core, I have to always feel that I can take the essence of the work and run with it. As monumental as the setting may be, it's always the ideas that I pursue and want to depict. Ideas as embodied by character. That is my way in, whether it's "Orestes" or "War and Peace" or "The Mill on the Floss."
BE: Finally, were you ever tempted to have an animatronic version of Francois? [Note: Francois is Madame Raquin's black cat, who, in the novel, bears mute witness to Therese and Laurent's passions.] Or to recreate Laurent's fear of Camille's portrait?
HE: (Laughing) I have to be realistic about what things are possible on the stage. It would have been extremely difficult to have had a cat, whether real or animatronic, without having the audience giggle. As for Camille's portrait terrifying Laurent, I left it out because I wanted to strictly follow Therese's story. She is the fulcrum of the play; Camille, Laurent, Madame Raquin, all rotate around her. It is her story.