On Monday, August 14th, a special Requiem Mass was held for Metropolitan Opera soprano Licia Albanese who passed away at the age of 105 on this date three years ago. She was born in Bari, Italy on July 22nd 1909 and later became a solid patriotic U.S. citizen. On August 14th, the third anniversary of her passing, a special requiem mass and luncheon hosted by devoted friends and admirers Cesare Santeramo and Dr. Robert J. Campbell was held. Mme. Albanese was remembered and lauded for her great artistry and the warmth of her friendship.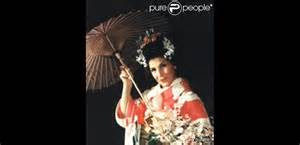 The Rev. John Kamas spoke eloquently of Licia Albanese at the Mass which was held at St. Jean Baptiste Roman Catholic Church on East 76th Street and Lexington Avenue in New York City. Kosovo tenor Riad Ymeri sang "Panis Angelicus" in a sweet, clear and moving way. Baritone Mark Watson sang a thrilling "I'll Walk with God" (Brodsky) from the film The Student Prince made famous by tenor Mario Lanza. (Lanza appeared with Licia Albanese in the film Serenade.) The organist led the singers and all to give inspired performances. The priests were all moved by this special tribute to a great singer and devout parishioner. There are many citizens from Bari in Carroll Gardens Brooklyn affiliated with Sacred Hearts-St. Stephens Church and the Van Westerhout Cittadini Molesi Cultural Sport and Social Club. Niccolò Van Westerhout was a 19th century composer born in Bari but whose family was Flemish. Licia Albanese was well known and loved by "Barese" everywhere.
The delicious luncheon at nearby Orsay restaurant included patrons and friends of Licia Albanese: Holocaust author and pacifist Luna Kaufmann, Sachi Liebergesell, President of the Licia Albanese-Puccini Foundation, Father(Pastor) John Kamas from St. Jean Baptiste Church, tenor Cavaliere Cesare Santeramo, Dr. Robert J. Campbell, Joy Ferro vocal teacher, former Metropolitan Opera great and lead dramatic soprano Elinor Ross, legendary Met Opera mezzo Rosalind Elias and opera coach Corradina and Maurice Caporello. It was an afternoon of brilliant conversation and warm remembrance. We all had incomparable memories of Licia Albanese both as an artist (lead soprano at the Metropolitan Opera from 1940-1966) and a devoted and loving friend. I recalled my appearance with her on television in a tribute to tenor Mario Lanza on the Joe Franklin TV show and her frequent visits to the Enrico Caruso Museum in Brooklyn where Commendatore Aldo Mancusi named his mini theatre after her and publisher Michael Sisca. Judy and I remember her playing a vigorous game of bocce at her beloved patron and friend Louise Peluso's home and gardens in Bayville, Long Island.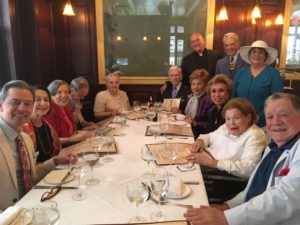 We thank our much honored hosts Cavaliere Cesare Santeramo and Dr. Robert J. Campbell for their making this event so special. Cavaliere Santeramo who sang Alfredo to Licia Albanese's  Violetta in La Traviata for the New Jersey Opera, suggested a future Verdi requiem as a "fund raiser" for Father Kamas's beautiful St. Jean Baptiste Church where Licia Albanese worshiped and had her funeral mass.
The following day was the great feast of Ferragosto. Licia Albanese passed away on the cusp of the Virgin Mary's ascension into heaven. I am certain Licia had an EZ pass and is now with the celestial voices.