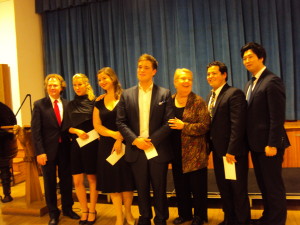 On the evening of Thursday, November 11th, Opera Index held its annual membership buffet and recital at The Community Church of New York in Murray Hill. It also welcomed its new President, Metropolitan Opera mezzo soprano Jane Shaulis who in turn greeted the enthusiastic audience. We were treated to the vocal talents of five award winners of the Opera Index 2015 vocal competition.
Galeano Salas sang "Che gelida manina" from Puccini's La boheme. Salas has youth and ardor and also is the possessor of a truly fine tenor. There are moments when his voice is restrained  but suddenly there is a transition to a brilliant top. His beautiful singing of Che gelida manina had many  golden moments and ended sweetly. His later encore of the Mario Lanza hit (1953)"Because You're Mine" was sung with freshness, elan and a ringing finale. His glorious singing of "Jurame" brought back memories of tenor Alfredo Krauss, with its passion and ringing high C's. Salas and soprano Alexa Jarvis shook the rafters with their final high C in "O soave fanciulla" from Puccini's La boheme. It was a wonderful "extra"encore.
Maya Yahav Gour is a mezzo from Tel Aviv. Her singing of "La romance de l'etoile" by Chabrier revealed a voice with a vibrant smoky sound. She has good interpretive instincts but a delicate quality best suited for operatic rarities. Ms. Gour sings a lot of jazz as well. Her encore of "Smoke gets in your eyes" needs a more intimate venue to be more  fully appreciated.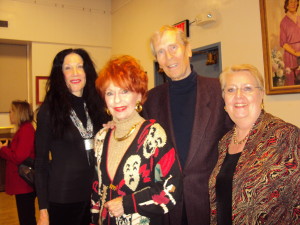 Sol Jin baritone sang an impassioned "Avant de quitter ces lieux" from Gounod's Faust with a stunning optional high note and a strong finale. His encore was a Korean love song with beautiful melody wonderfully sung.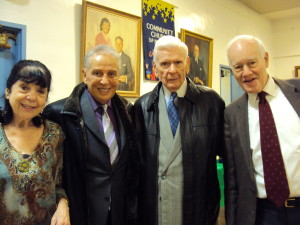 Alexa Jarvis used her crisp powerful soprano in "Stridono lassu" from Leoncavallo's I Pagliacci. She had fine portamentos and coloratura with a ringing finale. Ms. Jarvis encore was a touching "Someone to watch over me" (I guess Canio wasn't good enough?)
Sean Michael Plumb, winner of the Opera Index award for 2015, sang a dazzling "Pierrot's Tanzlied" from Korngold's Die Tote Stadt. His beautiful baritone caressed the words and his pianissimi were heavenly. The superb accompanist was Michael Fennelly.
We then all lined up for a terrific dinner brought in by members. Like the lasagna which we devoured, the evening consisted of multi layered goodies.
We thank the new President Jane Shaulis, Executive Director Joseph Gasperec, Vice President Philip Hagemann, Treasurer Murray Rosenthal and Board member John Metcalfe, Stephen De Maio from the Gerda Lissner Foundation, trustee, Karl Michaelis and countless friends who make this Opera Index celebration one of the year's great events. Special kudos to Maestros Eve Queler and Stephen Phebus, with wife Linda Howes, David Bender and Barbara Meister Bender from Career Bridges, Ken Benson opera manager and Met Opera soprano legend Elinor Ross. Other notables and several donors were Doris Keeley, Meche Kroop, Cesare Santeramo and Dr. Robert Campbell. Professor poet Cavaliere Edward Jackson, Brooklynites Bill Ronayne President of the Mario Lanza Society and Lois Kirschenbaum (opera's number one fan) also added to the festivities.
The Opera Index celebration was truly a "moveable feast" and  the memory will endure until at least next year's annual musical and edible incredible party!