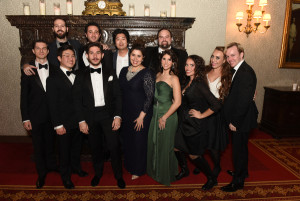 On the evening of Sunday, October 18th at the New York Athletic Club on Central Park South, The Licia Albanese-Puccini Foundation hosted its 41st Annual Concert & Dinner. The concert, prior to the dinner, took place at nearby Zankel Hall in the Carnegie Hall complex, The event was in memory of the late legendary soprano Mme. Licia Albanese, patrons Cecil Spanton Ashdown and Maria Theresa Fauci.
Sachi Liebergesell, President of the Licia Albanese-Puccini Foundation gave us all greetings and introduced the genial host, Metropolitan Opera basso Eric Owens. The young awardees then performed and gave us a delicious sampling of opera's future.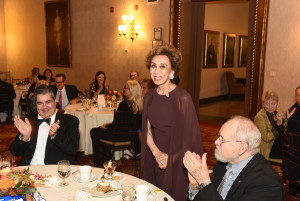 Soprano Vanessa Vasquez enthralled us with "Je dis que rien ne m'epouvante" (Micaela's air) from Bizet's Carmen. Ms. Vasquez's angelic purity of tone and powerful flights took us to the bright side of the moon, a pity that Don Jose preferred the dark side, to his downfall.
"Canzonetta sull'aria" duet from Mozart's Marriage of Figaro was sung as a delightful blend by sopranos Kirsten Mackinnon and Mia Pafumi.
"A mes amis – Pour mon ami" from Donizetti's La Fille du Regiment was brilliantly sung by the beguiling Australian tenor Alasdair Kent. The 9 high C's were cupids golden arrows, each one a priceless gift hurled at the heart of the audience.
A real rarity followed with "Quella e una stra- stra-strada" from Mascagni's Le Maschere. It is a stuttering song that was brilliantly sung by baritone Dogukan Kuran who lost neither pitch nor his bearings while skillfully hammering each note!
Soprano Alison King and tenor Mario Rojas sang a heartfelt "O soave fanciulla" from Puccini's La Boheme, walking backstage arm and arm and hitting two powerful high C's at the offstage finale. Ah! Love, sweet love!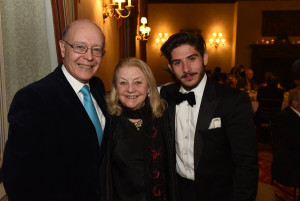 "Hab' mir's gelobt, ihn lieb zu haben" trio from Richard Strauss Der Rosenkavalier sung by sopranos Chloe Moore and Heather Phillips and mezzo Megan Marino, blended beautifully like a triple tiered Viennese pastry.
Part two followed with "Suoni la tromba" from Bellini's I Puritani thrillingly sung by baritone Jared Bybee and bass Andre Courville. A tour de force and a "Golden age" blend by this dynamic Bel Canto duo!
"Pays merveilleux!…O paradis" from Meyerbeer's L'Africaine" was sung by William Davenport whose ringing finale evoked the great legendary tenors Leon Escalais and Beniamino Gigli!
Sol Jin's beautiful lyric baritone captivated us with "Avant de quitter ces lieux" from Gounod's Faust. The climactic finale was spun on an ascending web of gold.
Andrew Stenson sang "Firenza e come un albero fiorito" from Puccini's Gianni Schicchi, his radiant tenor soaring to the heavens with excellent comedic flair.
Top prize winner soprano Marina Costa-Jackson sang "Morro, ma prima in grazia" from Verdi's Un ballo in maschera. She was a like a volcano of vocal splendor erupting power and emotion with beauty elegance and style. Marina Costa-Jackson is truly a gift to the world of opera.
The superb accompanists were Jonathan Kelly, courtesy of the Metropolitan Opera and Arlene Shrut.
The guest artists all of whom performed wonderfully were Met tenor Ricardo Tamura, who sang a thrilling "Nessun dorma" from Turandot, Susan Neves whose soprano totally enveloped Tosca's world in a captivating "Vissi d'arte", baritone Stephen Powell whose gorgeous singing of "Di provenza, il mar il suol" earned him an ovation and mellow Met mezzo Ginger Costa-Jackson and her soprano sister Marina who enchanted us all with a deliciously androgenous "Barcarolle" from Offenbach's Tales of Hoffmann.
Betty Cooper-Wallerstein patron and presenter spoke of the need for music in today's world so lacking in beauty and harmony. In the audience we spotted Met opera soprano and Kennedy award winner Martina Arroyo, Gloria Gari, Board Chair of the Giulio Gari Foundation, pioneer Maestro Eve Queler, Brooklyn's sparkling Elaine Malbin and Met mezzos Jane Shaulis and Nedda Casei still luminaries of the highest order.
Stephen De Maio, President of the Gerda Lissner Foundation was praised by longtime patron and Executive Director of the Musicians Emergency Fund, Marie Ashdown for his dedication as Artistic Director of the Albanese-Puccini Foundation. Vice President and General Counsel, the erudite Brian O'Connor, Esq. made the concluding remarks noting the importance of beauty and culture in our world and how these talented awardees will enrich our lives.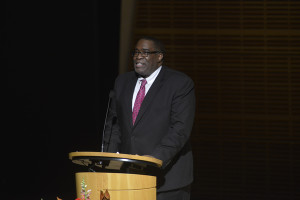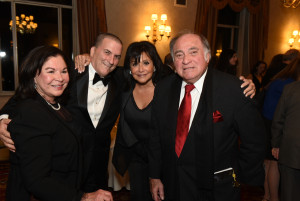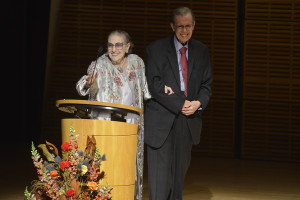 At the elegant dinner afterwards, Chopin pianist Marjan Kiepura, son of renowned operetta soprano (The Merry Widow) Marta Eggerth and famed Met tenor Jan Kiepura spoke of the joys his mother had singing well into her 90's at the Albanese-Puccini galas. Earlier he presented an award in his parents name to tenor Mario Rojas, accompanied by his wife Jane.
With good food, wine and dessert, we met many friends including Steve De Maio of the Gerda Lissner Foundation with his team, Michael Fornabaio, Joyce Greenberg, Barbara Ann Testa and Cornelia Beigel all of whom contributed greatly to the success of the evening. It was so nice to see Commendatore Aldo Mancusi and his wife Lisa from the Enrico Caruso Museum in Brooklyn. Licia Albanese was a friend and often came to see the mini-theatre that bears her name. We exchanged pleasantries with Opera Index treasurer Murray Rosenthal, Vice President, composer Philip Hagemann, staging wizard Joe Gasperec and also Glenn Morton from Classic Lyric Arts.
Kudos to the Licia Albanese-Puccini Foundation and in particular Joseph and Marie Gimma, son and daughter-in law of the legendary soprano-founder Licia Albanese (1909-2014) whose spirit prevails and soars! All sent their best to our readers. The Brooklyn Eagle also still soars on the musical and cultural horizon!